As wait times and the financial pressures of COVID-19 increase, more people across Australia are delaying seeing the dentist
After delaying the dentist for three years because of financial pressures and COVID-19, Rohayah Strong booked her first appointment in October.
Key points:
Oral healthcare providers says treatment is more and more financially unattainable for their clients
COVID-19 exacerbated many dental problems including tooth decay and clenched jaws 
Some are considering travelling overseas to receive cheaper treatment 
"They have told me I have many problems with my gums and teeth and that I need to continue to have many appointments," she tells the ABC. 
Rohayah has private health insurance, but the out-of-pocket expenses are still adding up.
"I still had to pay over $1,000. My husband and I are lucky we have savings to dip into," she says. 
But for many, this isn't an option.
Reymundo Tadena last visited the dentist three years ago and needed to borrow money from his sister.
"It cost $2,900 … I didn't know what to do because it's big money," he says. 
Reymundo moved to Australia from the Philippines nine years ago with braces.
When it was time to have them removed, he realised the cost was very different compared to back home.
"I couldn't afford to remove the braces while in Australia because it's expensive," he says, adding he kept his braces on four years longer than planned.  
"They were saying I need to pay three to four thousand plus the treatment.
"They stayed on longer and damaged my gums. They loosened all my teeth one by one, and I suffered a lot."
Dental practitioner Ammaarah Patel says oral care is financially unattainable for many of her clients, with COVID-19 having exacerbated many health problems for her clients.
"We had a rise in tooth decay due to dietary changes, and there were a lot of patients reporting clenched jaws with pain and discomfort due to psychological stress," she says, noting also a disparity in oral health for those from culturally and linguistically diverse (CALD) communities.
"In practice and from first-hand experience, I have seen more decayed, missing and filled teeth in individuals from CALD communities," she explains. 
"I have also seen a low level of health literacy, dental education, and awareness of dental resources."
Dr Ayesha Aijaz has been a dentist for 18 years and explains many of her clients do what they can to avoid the dentist.
"Most go when they are in severe pain and … in some cases when they are in so much pain, they will still try put some brandy on the affected area or chew on aspirin," she says.
How poor dental health affects all aspects of life
Both experts say poor dental health affects the rest of our bodies.
"Self-care and looking after your teeth, I think it's one of the most important things," says Dr Aijiz.
"It is the entry into the whole-body system.
"Gum infection is known to contribute to heart disease, diabetes [and] high blood pressure."
Ms Patel adds there are many psychological side effects too.
"Oral health affects our individual quality of life," she says. 
"Patients may develop bad breath, they may have difficulty eating, communicating or sleeping." 
Both experts agree the impacts of poor dental health are exacerbated in diverse communities, but it is difficult to measure without consistent national statistics.
Dr Aijaz said tracking data is the first step to addressing the disparity across Australia.
'Higher quality of life' if Medicare adds dentistry 
Both Reymundo and Rohayah calculate it is cheaper to return to their home countries if they want future work done on their teeth.
"The cost here is like $2,000 to $4,000," Reymundo says.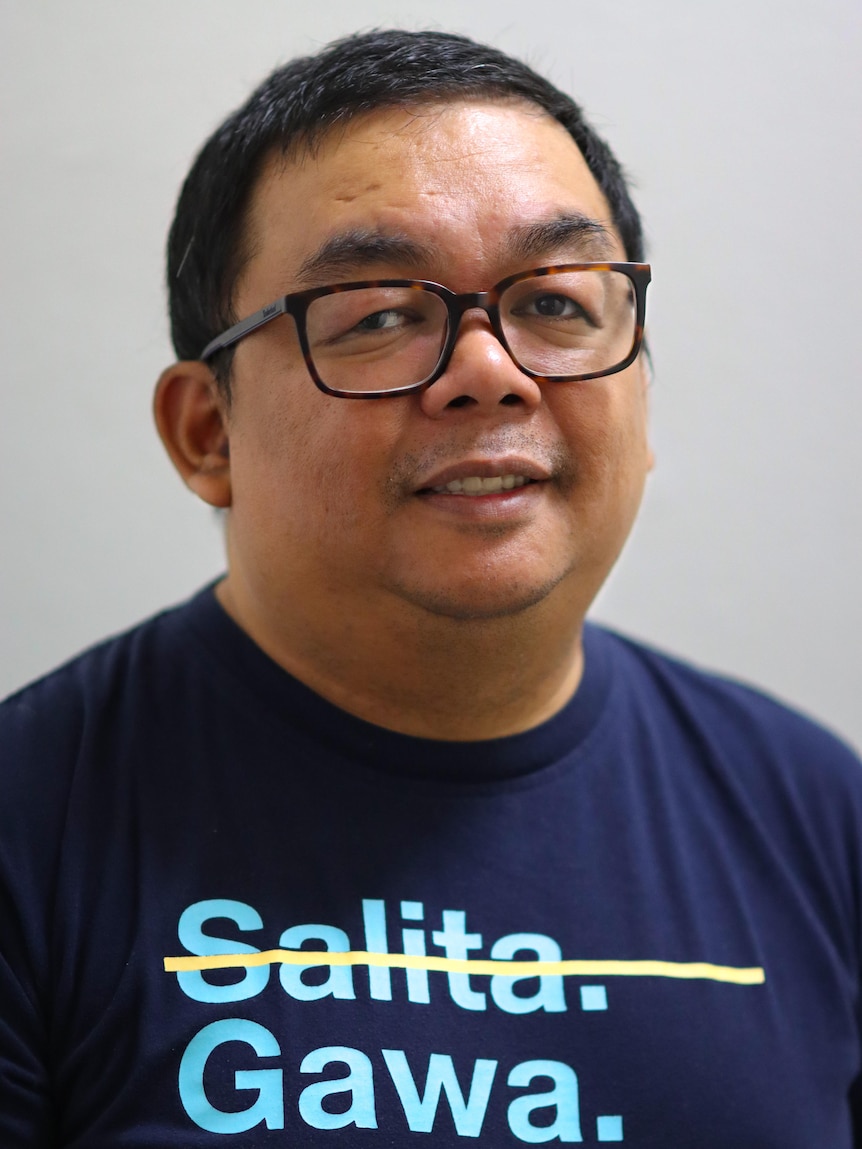 "If you go overseas … you have a $600 return ticket, then $2,400 to spend back in the Philippines to do your teeth and enjoy with your family."
But Rohayah is sceptical.
"I know I need a lot of work done on my teeth, especially as I get older too," she says. 
"The problem with going overseas, however, is that if something goes wrong, you need to go back to that country, or you need to pay in Australia to have it fixed".
Ms Patel says including dentistry under Medicare would ensure a "higher quality of life and overall welling" for all Australians.
"It would make dentistry less prohibitive to access," she says.
A Department of Health and Aged Care spokesperson tells the ABC the government is working with states and territories to find a solution to improve dental funding, without specifying what the solution will be.
A report will be due by mid-2023 by the National Dental Reform Working Group.
Wait lists hamper public dentistry system 
While Australians have access to public dentistry, wait lists make it difficult for people to seek treatment.
In December 2022, New South Wales had 97,381 people waiting for a public dentist appointment.
However, a NSW Health Spokesperson says "patients with urgent dental conditions are given immediate appointments".
In Victoria, the wait times for general dental care were almost 18 months as of October 2022.
"Last year we announced a $27 million package to target waiting lists and provide more than 40,000 people with immediate access to dental check-ups and treatment", says a Victorian Government spokesperson.
Reymundo chose not to undergo public treatment because of the backlog of patients.
"If I waited … I'm not going to work because I am suffering from a toothache," he says.
"And I need to work to earn the pay for my rent".