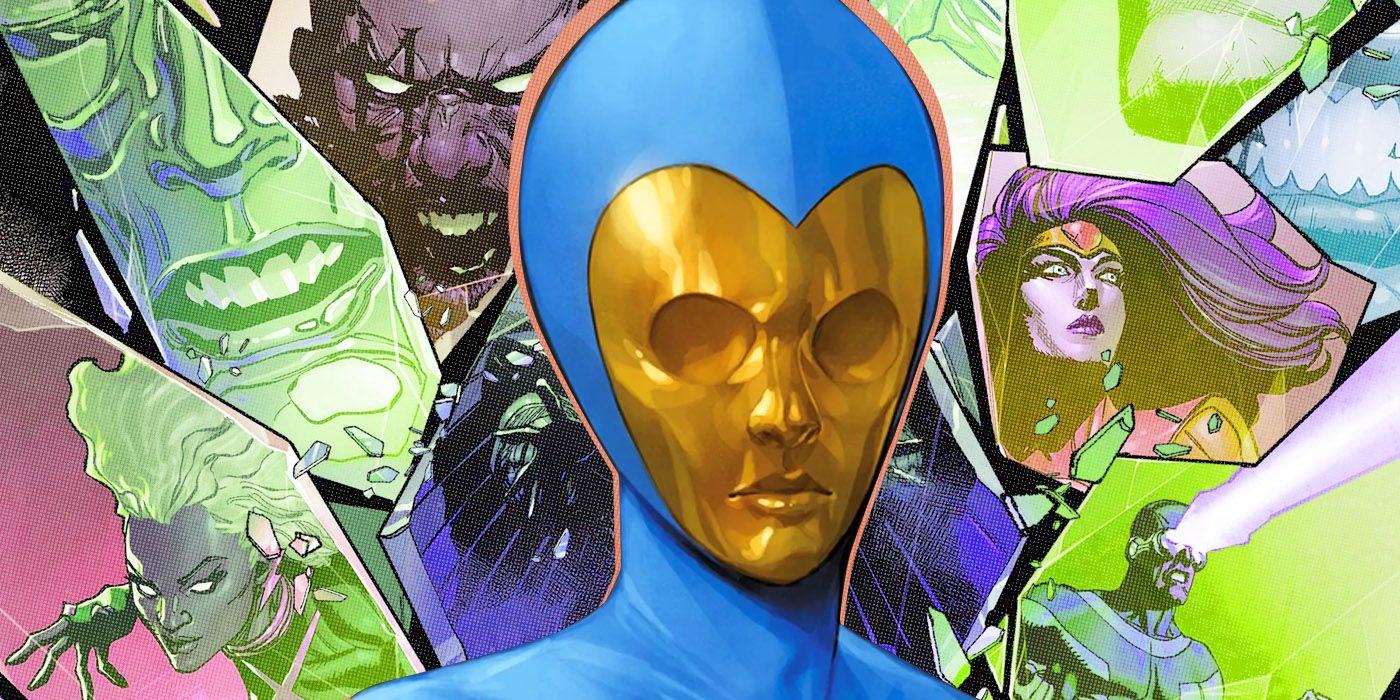 Destiny is Krakoa's Only Hope of Surviving Sins of Sinister
Sins of Sinister proves that some dangerous villains are past the point of no return, but the nation of Krakoa has an unexpected weapon.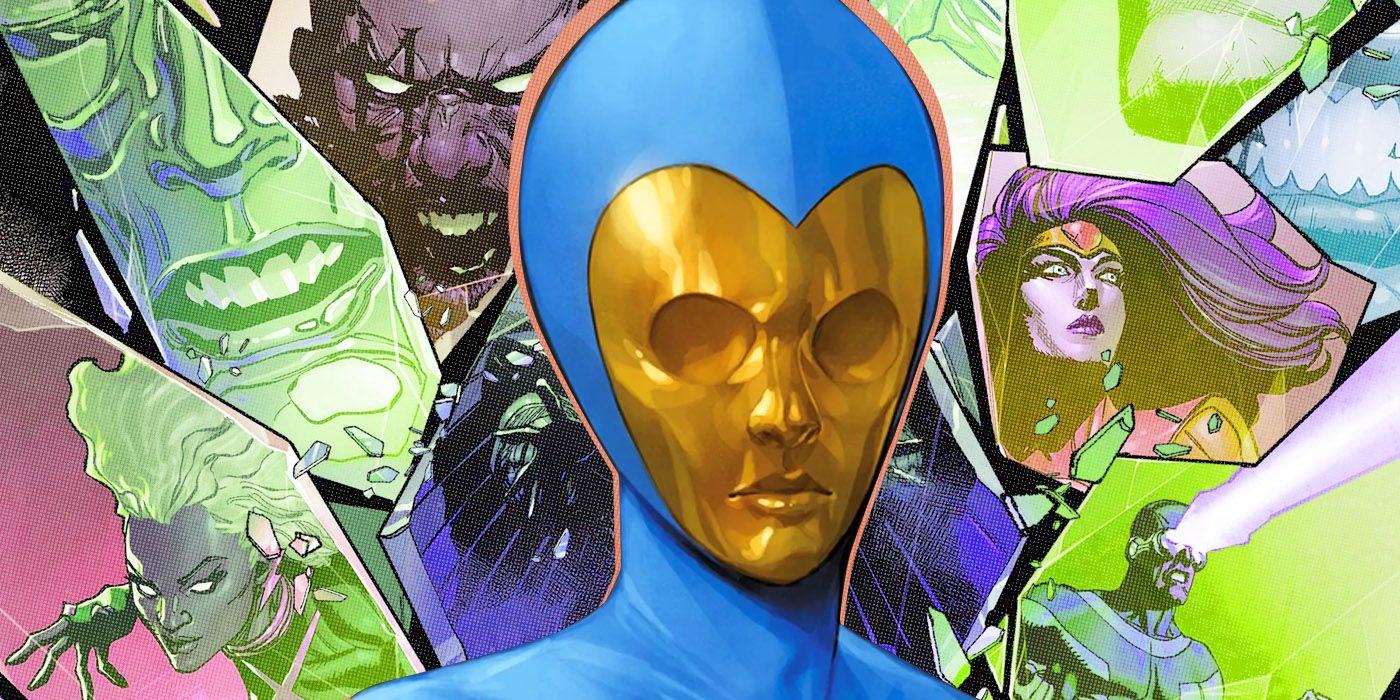 The following contains spoilers for Sins of Sinister #1, on sale now from Marvel Comics.
Ever since the mutant community decided to go at it alone and formed the nation of Krakoa, their obstacles grew tenfold. Now, on top of the prejudice they've suffered for years, they must face government scrutiny for their abilities to resurrect the dead and cure diseases with their own type of medicine. There's also a wave of new and returning enemies who have sought to stop them. But perhaps the biggest threat to the Krakoan age may be the mutants themselves, specifically those with the power to make real change, such as Professor X and Mister Sinister.
Sins of Sinister #1 (by Kieron Gillen, Lucas Werneck, Geoffrey Shaw, Marco Checchetto, Juan José Ryp, David Baldeón, Travel Foreman, Carlos Gómez, Federico Vicentini, David Lopez, Joshua Cassara, Stefano Caselli, Bryan Valenza and VC's Clayton Cowles) explores the results of Sinister's plans to take over Krakoa and the world by killing the Quiet Council's strongest mutants and replacing them with clones. For the most part, many of the world's greatest heroes fell for his plan and became his minions, but some still had their own agendas. Perhaps the most important person to escape was Destiny, who fled with Mystique before everything worsened. And in doing so, her actions proved that she might be Krakoa's only hope.
RELATED: X-Men: Mister Sinister Believes [SPOILER] Is the One Hero Who Can Change Reality
Destiny is a Step Ahead of Everyone in Sins of Sinister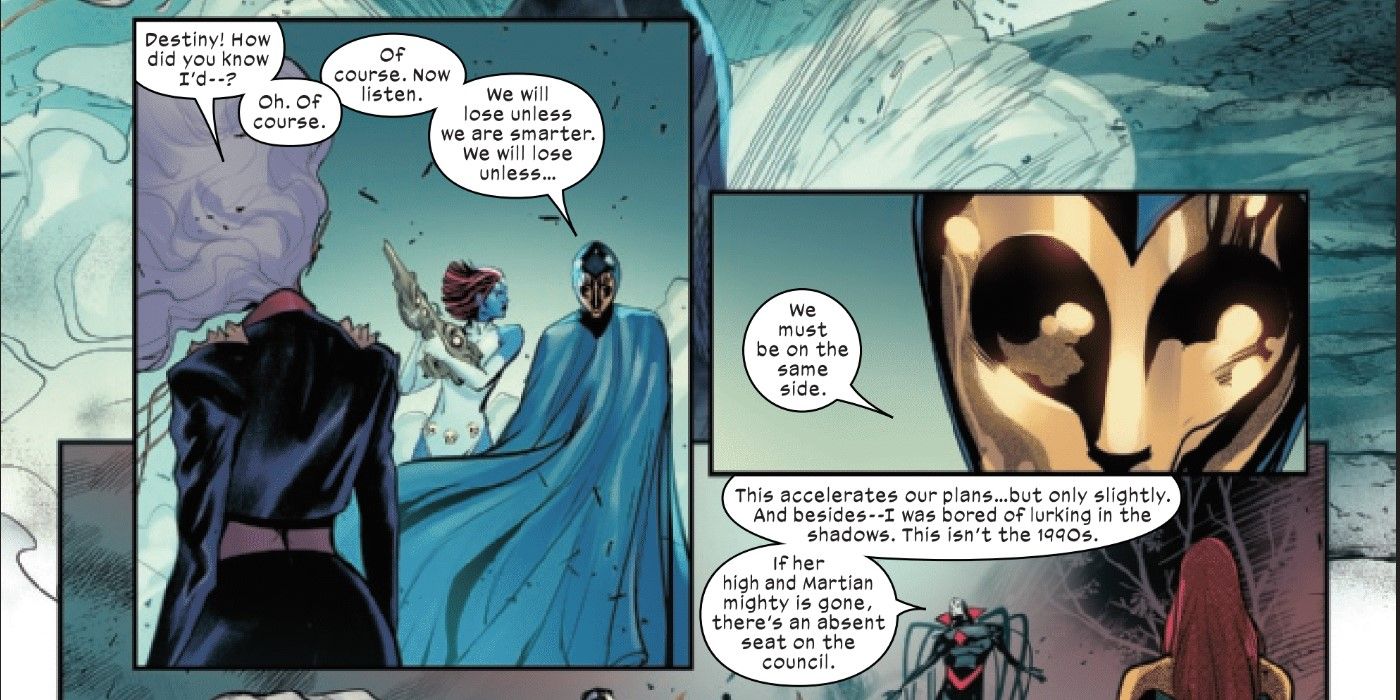 In Sins of Sinister #1, Storm confronted the Quiet Council only to learn that she was the only one unaffected by Sinister's wave of clones. So naturally, she pushed back from his influence which made her an enemy, and after nearly having her mind warped by Xavier and Emma Frost, she escaped with her life. However, before she could devise a plan, she was met by Mystique and Destiny, who claimed that they had to work together if they hoped to survive and stop Sinister.
The Inferno series (by Jonathan Hickman and Valerio Schiti) saw Destiny confront another would-be enemy, Moira MacTaggert, as her plans to cure mutants would lead to an end that was anything but perfect. Although her assassination attempt failed, she still operated with the knowledge that letting Moira survive led to a better outcome than her death. While her abilities have proved to be valuable, her allegiances have made her premonitions a source of mistrust rather than guidance.
RELATED: Marvel's X-Men Face the Sins of Sinister This Week
Destiny's Powers Are Krakoa's Most Valuable Asset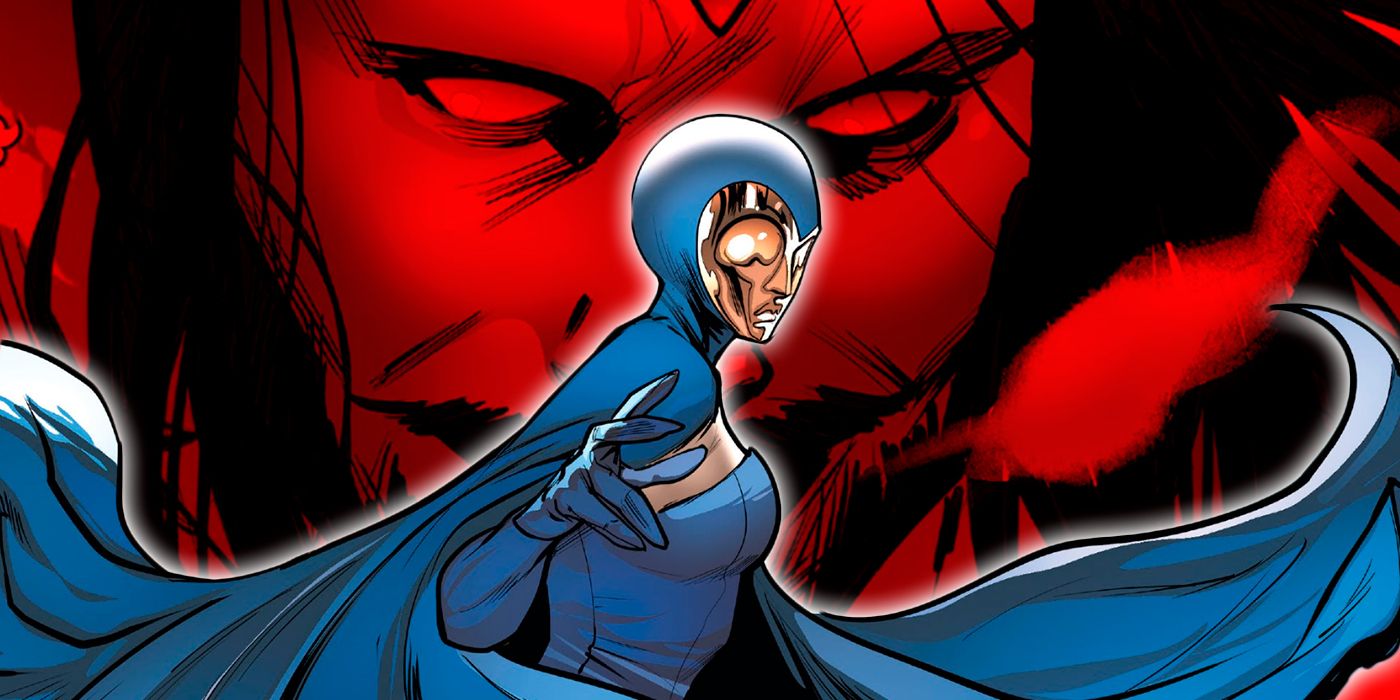 So far, Destiny has only ever acted in the best interest of mutantkind. In reality, the only reason many doubted her presence was because she would interfere with Moira's plans to cure the X-Gene, and she's married to Mystique. Nevertheless, while unwanted, her return has helped steer Krakoa on a path where they avoided catastrophe countless times. That said, each day brought new challenges, and while the Moira problem was quickly rectified, Sinister's actions offered something far more dangerous and proved Destiny's worth.
The future of Krakoa's well-being lies in the hands of Destiny. She has already made moves to get the drop on Mister Sinister, which proved that without her, Krakoa would have been destroyed a long time ago. But with Fall of X on the horizon, there's still concern over what new dangers are on the way, and the outcome of Sins of Sinister may prove that Destiny is the only one with the power to make a difference.