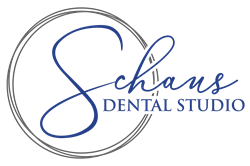 Schaus Dental Studio Announces New Website, Biologically and Technologically Advanced Services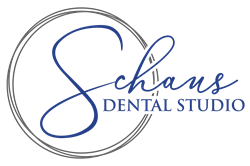 "BioRejuvenation dentistry is one of the most cutting-edge and promising approaches to restoring mouths to a healthy state. It is based on years of biological research, which shows that rehabilitating a patient's mouth to an optimal position has lasting oral and overall health benefits."

GOLDEN VALLEY, Minn. (PRWEB)
January 10, 2023
Dr. Paul Schaus, the founder of Schaus Dental Studio, serving Hennepin County has launched a new website (https://www.schausdentalstudio.com), which highlights the practice's specialty in BioRejuvenation services, and digital dentistry technologies. A former naval dentist, Dr. Schaus' concierge practice in the suburbs of Minneapolis is at the forefront of emerging dental technologies, leveraging both the power of the human body and the power of technology to provide a premium patient experience.
Harnessing the body's natural ability to heal and restore itself to optimal health lies at the root of BioRejuvenation dentistry. Dr. Schaus specializes in this proactive, yet conservative treatment which restores teeth to their original, youthful shape, all the while optimizing the function of the mouth.
"BioRejuvenation dentistry is one of the most cutting-edge and promising approaches to restoring mouths to a healthy state. It is based on years of biological research, which shows that rehabilitating a patient's mouth to an optimal position has lasting oral and overall health benefits," Dr. Schaus said.
Using minimally invasive methods to restore the natural biology of each person's dental system, the goal of BioRejuvenation dentistry is to achieve a proper balance between the upper and lower teeth. Once this balance is achieved the need for costly restorations in the future is mitigated. Treatments involved in BioRejuvenation of the mouth and teeth may include treatment for TMJ disorders, bite alignment, and the restoration of individual teeth.
Ultimately, this rehabilitation results in relief from pain, improved dental function, and an aesthetically improved smile, all the while setting the stage for excellent oral health in the future. "We promote BioRejuvenation because it allows our patients to break cycles of lifelong dental disease," he explained.
BioRejuvenation is supported and complemented by Digital Dentistry, which Schaus Dental Studio also embraces. "Advances in technology offer greater accuracy and precision for screening, diagnosis, implant surgeries and restorative techniques. They also offer a more comfortable, expedited experience for patients," Dr. Schaus said. Digital technologies used at Schaus Dental Studio include digital x-rays, intra-oral cameras, 3D digital scanning replacing impressions and computer-assisted design (CAD) of restorations and appliances.
In addition, digital screens are located in each practice area, which Dr. Schaus uses to educate patients about various problems, and what they can expect from various procedures. Wi-Fi is also available in the office, and patients can request appointments online by visiting the practice's new website.
At Schaus Dental Studio, Dr. Schaus and his team provide preventative screenings and cleanings, and dental restorations including dental implants, crowns, and bridges. He also provides cosmetic treatments including teeth whitening, porcelain veneers, and dental implants.
For more information visit https://www.schausdentalstudio.com or call 763-525-0306. Schaus Dental Studio is located at 7575 Golden Valley Road Suite 240, Golden Valley, MN 55427.
About Paul V. Schaus DDS
Dr. Paul V. Schaus graduated from the University of Minnesota School of Dentistry. He then entered the United States Navy Dental Corps, serving service members aboard the aircraft carrier USS Theodore Roosevelt. His service included a deployment to the Middle East. Before opening Schaus Dental Studio in Golden Valley, Dr. Schaus had a private dental practice in Oak Grove, MN.
Share article on social media or email: